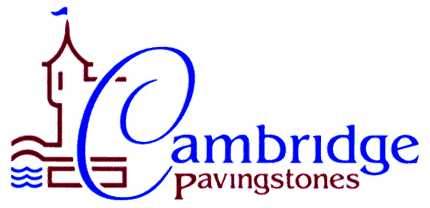 Long Island's One Stop Source for Pavers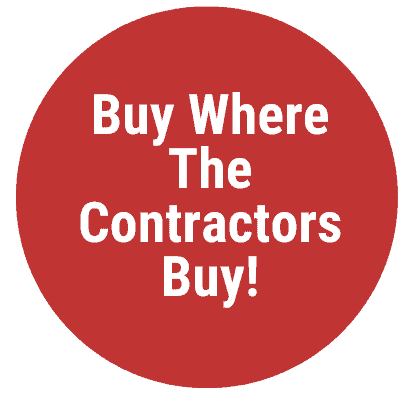 We are Open to the Public!
Premier Dealer for the Complete Line of Quality Cambridge Pavingstones.
I am a first time home owner who walked into Valley Masonry Supply with a lot of questions about repairing a crumbling brick wall and repointing a flagstone walkway. The staff were very helpful and answered all my questions, sold me only what I needed, and helped to keep the job simple. Even the warehouse staff members who pulled my order were prompt and polite. Now my steps, walkway, and brick wall are fixed. Thank you Valley Supply!!

Great team that help even a homeowner with answers to any question that really helped us find what we were looking for

On a Monday morning, I realized that I forgot to place a large brick order for that day. The boys at Valley went out of there way to get brick on the job. This kind of service is hard to find.
Cambridge Pavers In East Norwich
Top Reasons to Use Cambridge Pavingstones for Your Nassau County Hardscapes
Are you a East Norwich, NY homeowner who is planning on installing a DIY backyard patio or a contractor who specializes in hardscaping? Whatever your situation may be, if you're searching for "Cambridge Pavers near me", contact Valley Supply Corp. We're more than just Nassau County's premier masonry supply store; we're also a Cambridge Pavers Premier Distributor. We're one of the few Nassau County retailers to carry a full line of Cambridge ArmorTec Pavers, including the manufacturer's paving stone systems, wall stone systems, Curbstone, Edgestone, Stone Veneer, and so much more! In addition to offering a complete selection of Cambridge Pavers, at Valley Supply Corp., we also have several hands-on displays of this manufacturer's most popular styles and colors. Whether you're installing a patio, pool surround, walkway, driveway, outdoor fire pit, or any other hardscaped surface, if you want to use Cambridge Pavers for your project, make sure you head to Valley Supply Corp.!
Top Reasons to Use Cambridge Pavingstones for Your Nassau County Hardscaped Surfaces
A patio, walkway, driveway, pool surround; whatever type of hardscaped surface you're planning on installing in your East Norwich, NY, home, you want to be sure that the materials you use are visually appealing and extremely durable. When it comes to hardscaping, pavers are the material of choice. There are so many different paving stone brands, but if you want to be certain that the pavers you choose are the absolute best, Cambridge is the brand you're going to want to use.
Wondering why you should choose Cambridge Pavingstones over any other type of paver brand? Here's a look at some of the top reasons why you should opt for this brand for your Nassau County hardscape surfaces.
Extreme Durability
One of the reasons why paving stones are among the most popular paving materials is because of their durability. While all pavers may be more durable than traditional pavement, such as poured concrete or asphalt, Cambridge Pavingstones are the most durable brand of pavers on the market. That's because of the advanced ArmorTec system the manufacturer uses. The patented process involves two steps: the first is a mix of gravel, sand, cement, and dye, which provides durability; the second serves as a top "face" and consists of an ArmorTec full-strength dye, cement, and sand in a super-fine mix. ArmorTec prevents the surface of the stones from being exposed to large gravel and preserves the color and integrity of the stone so that it withstands the elements and repeat use for years to come. Cambridge Pavingstones is the only paver manufacturer to use this two-step system.
Vast Color and Style Selection
In addition to durability and long-lasting color, Cambridge Pavers come in a wide selection of colors and styles. The style options are broken down into collections, examples of which include Sherwood, Renaissance, RoundTable, Kingscourt, Excalibur, South Beach, Natural Stone, and so much more. All styles are available in an assortment of colors, such as Eggshell, Driftwood, Limestone Quarry Blue, Onyx, Sahara, Bluestone Blend, Sandstone, and Montauk blue, just to name a few. Do note that colors may vary from style to style.
As a Nassau County Premier Cambridge Distributor, at Valley Supply Corp., we offer every collection and color available and have the manufacturer's top styles and colors on full display. If you're interested in a specific collection and would like to know what colors are available, just ask one of our knowledgeable and friendly sales associates and they'll be happy to let you know and show you samples, too.
Broad-Range of Paver Options
Cambridge Pavingstones offer a vast array of pavers that are specifically designed for certain types of hardscapes. Some of the different options include fire tables and fire pits, edge stone, waterfalls, outdoor kitchens, fireplaces, pizza ovens, caps and columns, and much, much more. With Cambridge Pavingstones, you'll be able to construct all of the hardscaped surfaces in your East Norwich, NY yard with high-quality, durable, long-lasting, and beautiful pavers that will retain their color, shape, and structural integrity for years to come.
Easy Installation
Cambridge Pavingstones are designed with a unique interlocking system. This system ensures that the pavers are properly spaced and set into the structure that they are being used for. Unlike pavers from other manufacturers, you won't have to struggle with making sure the stones are properly positioned or worry that they're uneven, too close together, or too far apart. Thanks to this interlocking system, installing your Nassau County Cambridge Pavers driveway, walkway, patio, pool surround, or any other structure will be an absolute breeze.
Minimal Maintenance
With pavers from other manufactures, you need to ensure that they are properly sealed, and even then, there's still a risk of fading, cracking, and warping. Thanks to the two-step ArmorTec System, you'll never have to apply a coat of sealant or worry about scratches or fading, and the flexible interlocking system prevents the stones from cracking, shifting, or heaving when the ground moves. To maintain your paver surfaces, all you'll need to do is hose them down every once in a while to remove built-up dirt and debris. Otherwise, your pavers will retain their color and won't need to be repaired or replaced for years to come. Minimal maintenance means that you'll be able to really enjoy your Cambridge Pavers and the beauty they provide without having to worry about spending your time or money having your outdoor surfaces sealed, repaired, or replaced.
Improved Curb Appeal and Property Value
When you use Cambridge Pavingstones for your outdoor structures, the curb appeal of your East Norwich, NY home will dramatically increase. Given the wide variety of styles and colors, as well as the durability of these pavers, the exterior surfaces of your Nassau County property will aesthetically be pleasing for a long time. The quality of Cambridge Pavers will automatically boost your curb appeal, and when the exterior of your home shines, the value of your property increases.
Valley Supply Corp.: East Norwich, NY's Premier Cambridge Pavingstone Source
If you're planning an outdoor project for your home and you're interested in taking advantage of all the benefits Cambridge Pavingstones provide or would like to learn more about them, contact Valley Supply Corp. As a Nassau County Cambridge Pavers Premier Distributor, we carry every type, style, and color that this highly-regarded paver manufacturer offers. For more information or to see for yourself the Cambridge Pavingstone difference, give us a call at 516-825-0093, visit us online at https://www.valleysupply.biz, or stop on by our conveniently located East Norwich, NY masonry supply store. We'll be happy to answer all of your questions and will help you find the perfect Cambridge Pavers for your specific needs.