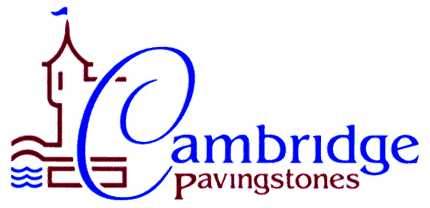 Long Island's One Stop Source for Pavers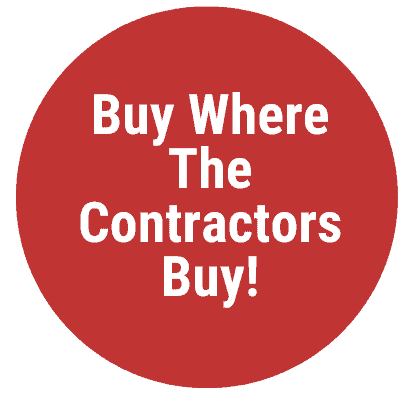 We are Open to the Public!
Premier Dealer for the Complete Line of Quality Cambridge Pavingstones.
On a Monday morning, I realized that I forgot to place a large brick order for that day. The boys at Valley went out of there way to get brick on the job. This kind of service is hard to find.

I am a first time home owner who walked into Valley Masonry Supply with a lot of questions about repairing a crumbling brick wall and repointing a flagstone walkway. The staff were very helpful and answered all my questions, sold me only what I needed, and helped to keep the job simple. Even the warehouse staff members who pulled my order were prompt and polite. Now my steps, walkway, and brick wall are fixed. Thank you Valley Supply!!

Great team that help even a homeowner with answers to any question that really helped us find what we were looking for

My regular Yard in the five towns didn't carry Cambridge Pavers so I found valley supply on the Cambridge website they were great busiest place I ever seen but once they made it to me the service was perfect professional courteous and they even gave me samples good job guys!
Cambridge Pavers In North New Hyde Park
Why You Should Use Cambridge ArmorTec Pavingstones for Your North New Hyde Park, NY Outdoor Project
Whether you're a North New Hyde Park, NY homeowner who is planning on installing an outdoor living space or you're a contractor who was hired to design and build a paver driveway and walkway for a client, instead of searching for "Cambridge Pavers near me", head to Valley Supply Corp.!
At Valley Supply Corp., we're more than just a leading Nassau County masonry supply store; we're also one of the only designated Premier Distributors of Cambridge Pavingstones in the area. This designation means that we not only carry the full line of Cambridge ArmorTec Pavers, but it also means that unlike with other retailers that offer pavers from this manufacturer, when you shop with us, you'll actually receive genuine Cambridge Pavers. If you're interested in learning more about the numerous benefits of Cambridge Pavingstones, you'd like to see samples of this manufacturer's products in-person, or you're ready to purchase pavers for your upcoming project, stop by Valle Supply Corp., where you'll find everything you're looking for and so much more.
About Cambridge ArmorTec Pavers
When it comes to paving stones, there are so many different products, styles, and colors to choose from; however, if you want to be sure that you're using the best paver products on the market, Cambridge ArmorTec is definitely the option that you're going to want to choose. Durable, visually appealing, and available in a wide array of options, Cambridge Pavingstones is the most trusted manufacturers on the market.
Cambridge ArmorTec Pavingstones are comprised of a unique and patented two-step mixing process. The first step is made up of a combination of materials, including sand, gravel, cement, and dyes. The second step involves high-quality ArmorTec full-strength coloring dye, as well as a mixture of super-fine cement and sand. The combination of these two steps makes Cambridge ArmorTec pavers the most visually appealing, durable, and the longest-lasting paving materials in Nassau County, which is exactly why they are so popular among homeowners who enjoy undertaking DIY projects and contractors who specialize in installing hardscape surfaces.
Why Choose Cambridge ArmorTec Pavers for Your Next Masonry Project?
There are so many reasons to choose Cambridge ArmorTec paving stones over pavers that are made by other manufacturers. Here's a look at just a handful of the benefits that these pavers provide and why you should consider using them for your upcoming project.
The Cambridge ArmorTec Advantage
As discussed, Cambridge Pavingstones are the most popular pavers currently available on the market. The patented two-step process that the manufacturer uses ensures that the pavers have a smooth, yet dense surface, which means that their structural integrity will last significantly longer than pavers that are made by other manufacturers. Furthermore, the color will remain vibrant for much longer, as they won't fade, even with constant exposure to the harshest sun and most extreme weather conditions. No cracking, fading, shifting, or heaving means that your patio, walkway, driveway, pool surround, outdoor living space, or any other structure you're building will look beautiful for years to come. Add to that the fact that Cambridge ArmorTec pavers never need to be sealed and won't require repairs, they require very minimal maintenance; just a quick spray down with a hose or power washer to remove dirt and debris and they'll look at good as they did the day they were installed.
An Assortment of Cambridge ArmorTec Paver Products
Cambridge Pavingstones offers a large selection of styles and colors to choose from. The manufacturer's styles are featured in collections and range from modern to classic and everything in between. Examples of some of their collections include Crusader, Excalibur, Kingscourt, South Beach, Sherwood, and RoundTable, and Renaissance. Each collection or type of paving stone is also available in an assortment of colors. The South Beach Collection, for example, calls to mind the exotic flare of the famed Miami region with vibrant colors like Pink Sands, Sun Rays, Sea Green, Sky Blue, and even Violet Mist. The Renaissance Collection of pavers are made to mimic the look of the aged piazzas, roadways, and walkways of Europe and are available in Ruby/Onyx, Onyx/Natural, Toffee/Onyx, Sandstone, and Sahara/Chestnut. These are just some of the examples of the colors that are available. You can see samples of all colors at Valley Supply Corps Nassau County location.
In addition to offering pavers in a wide range of styles, Cambridge Pavingstones also offers several types of pavers, systems, and fully-assembled structures that are specially made for specific outdoor hardscapes. Examples include Stone Veneer, Curbstone, Omega and Sigma wall systems, outdoor fireplaces, stone veneer outdoor fireplaces, outdoor assembled pizza ovens, outdoor kitchen kits, and even fire and water kits.
Quality Assurance You Can Count On
Cambridge ArmorTec Pavingstones have undergone rigorous quality assurance tests. All pavers meet or exceed the standards that are set forth by the Interlocking Concrete Pavement Institute (ICPI) and the ASTM International (formerly known as the American Society for Testing and Materials). All Cambridge Pavingstones meet the ASTM International Designation C396, which means they're much more durable than poured and stenciled concrete. Iron-oxide pigments are used in all ArmorTec pavers to create the vibrant color that ArmorTec is famed for, and those pigments meet the ASTM International Designation C-979-82. Furthermore, Cambridge ArmorTec Pavingstones meet the F1678 Designation of the ASTM International, which means they're skid and slip-resistant, even when they're soaking wet.
With quality assurance and designations like these, when you choose Cambridge Pavers for your outdoor structures, you can have peace of mind knowing that you will have the most durable, structurally sound, easy to maintain, vibrant, and long-lasting hardscapes possible.
For the Largest Selection of Cambridge ArmorTec Pavingstones in Nassau County, Head to Valley Supply Corp.!
If you're planning on installing any type of hardscape in your North New Hyde Park, NY and you want to find out more about Cambridge ArmorTec or see samples of these premium-quality pavers, head to Valley Supply Corp.!
As a Nassau County Premier Cambridge Pavingstone Distributor, we carry the full line of Cambridge Pavers and feature hands-on wall and paver displays of the most popular styles and colors. For more information, to browse through our selection, or to place an order for on-site delivery at your North New Hyde Park, NY location, stop by our conveniently located Nassau County masonry supply store. If you're just researching materials for an upcoming project, you can find out more information by visiting us on the Web at https://www.valleysupply.biz or by giving us a call at 516-825-0093. Whether you stop by our store, visit our masonry yard, or contact us via phone, one of our friendly and knowledgeable associates will be more than happy to answer all of your questions and help you plan the perfect outdoor structure.