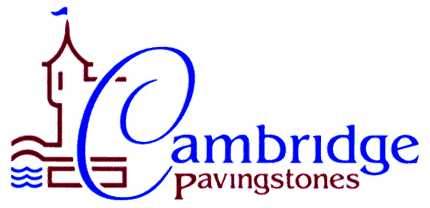 Long Island's One Stop Source for Pavers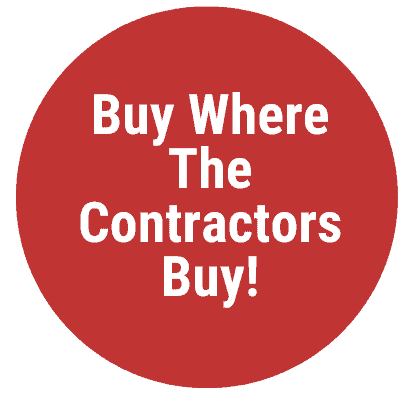 We are Open to the Public!
Premier Dealer for the Complete Line of Quality Cambridge Pavingstones.
Great team that help even a homeowner with answers to any question that really helped us find what we were looking for

Very courteous and professional service if they don't have what you need they will tell you where you can find it.thanks guys for being different and better.

I am a first time home owner who walked into Valley Masonry Supply with a lot of questions about repairing a crumbling brick wall and repointing a flagstone walkway. The staff were very helpful and answered all my questions, sold me only what I needed, and helped to keep the job simple. Even the warehouse staff members who pulled my order were prompt and polite. Now my steps, walkway, and brick wall are fixed. Thank you Valley Supply!!

My regular Yard in the five towns didn't carry Cambridge Pavers so I found valley supply on the Cambridge website they were great busiest place I ever seen but once they made it to me the service was perfect professional courteous and they even gave me samples good job guys!

Great place staffs great Steve is knowledgeable and always extends himself in any way he can to help or assist you.

On a Monday morning, I realized that I forgot to place a large brick order for that day. The boys at Valley went out of there way to get brick on the job. This kind of service is hard to find.
Cambridge Pavers In Searingtown
Looking for "Cambridge Pavers Near Me" in Nassau County, NY? Contact Valley Supply Corp.!
When Searingtown, NY homeowners and contractors are looking for "Cambridge Pavers near me", there's only one place they go: Valley Supply Corp.! Since 1956, we've been providing the Nassau County community with the largest selection of masonry supplies, including a full-line of Cambridge Pavingstones. As one of the region's first Premier Cambridge Pavers Distributor, when you shop with us, you'll have access to all of the incredible Cambridge ArmorTec products in every color, style, and system the manufacturer offers, and you can have peace of mind knowing that you'll receive genuine Cambridge Pavers. If you're looking for "Cambridge Pavers near me", head to Searingtown, NY's leading masonry supply store: Valley Supply Corp.!
Nassau County's Premier Cambridge Pavers Distributor
Valley Supply Corp. is one of Cambridge Pavingstones' most knowledgeable and longest designated Premier Distributors. Nearly 20 years ago, when Cambridge Pavers first came onto the masonry supply scene and started to expand their distribution in Nassau County, they paid us a visit because they knew that we were Nassau County's most trusted masonry supply store. Back then, we carried pavers from several different manufacturers, but after meeting with Cambridge Pavingstones, attending their workshops, and extensively examining their products, we learned that the manufacturer was far superior to the other paver brands that we were carrying.
Since customer satisfaction is a top priority at Valley Supply Corp., we decided to make some changes and became one of the first Cambridge Pavers distributors in Nassau County. Almost two decades later, we're still a proud Premier Distributor of these premium-quality products. With so much first-hand experience with these top-of-the-line products, our entire staff is highly knowledgeable and can help you plan and choose the perfect Cambridge Pavingstones for your upcoming project. Pool surround, patio, walkway, driveway, free-standing wall, outdoor kitchen, fire pit; whatever hardscape surface or structure you're planning, you'll find the right Cambridge Pavers for your hardscaped surfaces at our Nassau County facility.
Endless Options to Choose From
At Valley Supply Corp., we firmly believe in the quality of Cambridge Pavingstones and we're fully committed to meeting the needs of the customers that we serve. That's why we carry a complete line of products from his highly regarded manufacturer. At our Searingtown, NY facility, you'll find every type of Cambridge Paver you can think of; you'll even find several hands-on wall and paver displays of the most popular styles and colors so that you can get a first-hand look at these top-quality products in person and visualize what they'll look like in your own Nassau County yard. If there's a particular style or color that you don't see on display, just ask! Our extremely knowledgeable and highly experienced staff will direct you to the products that you're looking for and will assist you with all of your needs. We'll even help you plan out your project and make recommendations based on the type of hardscape that you want to install and the vision that you have for the structure.
A Cambridge Pavingstone Distributor You Can Trust
While there may be a lot of masonry supply stores that offer Cambridge Pavers, including big box retailers and other locally owned and operated shops, not all of them are reliable. Unfortunately, we've heard of suppliers that attempt the "bait and switch" approach, meaning that they tell their customers they're getting Cambridge Pavingstones, but they actually switch out the product for an inferior brand. The last thing you want is to think that you're investing in beautiful, durable, premium-quality pavers and then find out the hard way (like after you installed the paving stones) that you were duped.
As a designated Premier Distributor, when you shop with Valley Supply Corp., you can be sure that you will receive the genuine Cambridge Pavers that you selected and purchased. What's more, we'll offer tips and strategies for proper installation and will even deliver your pavers to your Searingtown, NY location.
Need another reason to choose Valley Supply Corp. when you're looking for Cambridge Pavers near you? We aren't a contractor and we never put profits before people, which means that you'll never be hassled with high-pressure sales tactics, be pushed into making a decision, or have to worry about feeling trapped into making a commitment. When you shop with us, you never need to make a commitment. You can browse through our products, ask questions, and get advice, and if you decide you want to purchase Cambridge Pavers with us, we'll be more than happy to help you; but if you decide that you want to keep on looking before you make a final decision, that's just fine with us, too. Whether you're buying or browsing, you'll always receive the friendliest service and helpful assistance.
Visit Valley Supply Corp. for All Your Cambridge Pavingstone Needs
If you want to explore Cambridge ArmorTec Pavingstones for an upcoming project and you're looking for "Cambridge Pavers near me", head to Valley Supply Corp., Nassau County's leading masonry supply store. With more than 60 years of experience in the masonry supply industry and as a Cambridge Pavingstone Premier Distributor, you can count on us to meet all of your needs and exceed all of your expectations.
To learn more about Cambridge Pavers or any other product we offer, give us a call at 516-825-0093 or visit https://www.valleysupply.biz. Of course, you can always stop by our conveniently located 20,000 square foot Searingtown, NY facility at a time that's most convenient for you. However you reach out to us, at Valley Supply Corp., we look forward to hearing from you and helping you find the perfect products to create a beautiful, durable outdoor structure that you will be able to enjoy for years to come.