Premium Quality Paving Stones in Nassau and Queens County, NY
How to Elevate Your Curb Appeal with Paving Stones
When it comes to making a lasting impression, your home's exterior plays a significant role. One of the most effective ways to enhance curb appeal and create a striking first impression is by upgrading your driveway and walkways with beautiful paving stones. In this blog post, we will explore the transformative power of paving stones and how Valley Supply can help homeowners in Nassau County, NY, and Queens County achieve a stunning curb appeal that leaves a lasting impression and increases their property value.
Why Choose Paving Stones for Your Driveway and Walkways?
Paving stones have become a popular choice for homeowners seeking durable and visually appealing outdoor surfaces. These versatile stones offer a wide array of advantages over traditional concrete or asphalt surfaces. Paving stones come in a wide range of colors, shapes, and patterns, allowing you to create a personalized look that complements the architectural style of your home. They're not only aesthetically pleasing but also highly durable. 
Unlike traditional surfaces that are prone to damage, such as chipping and cracking, paving stones can easily withstand heavy vehicle and foot traffic, as well as extreme weather conditions. Because paving stones are so durable, your driveway and walkways will maintain their charm and remain beautiful and functional for years to come.
Transforming Your Driveway with Paving Stones
Your driveway is the gateway to your home, and by opting for paving stones, you can make a lasting impression on visitors and passersby. Whether you prefer a classic herringbone pattern or a contemporary circular design, Valley Supply has a diverse selection of paving stones to suit your taste.
With the vast array of color options available, you can complement the exterior color palette of your home while creating a seamless transition from the street to your garage. Moreover, the interlocking nature of paving stones ensures a secure surface that won't shift over time, eliminating the need for frequent repairs.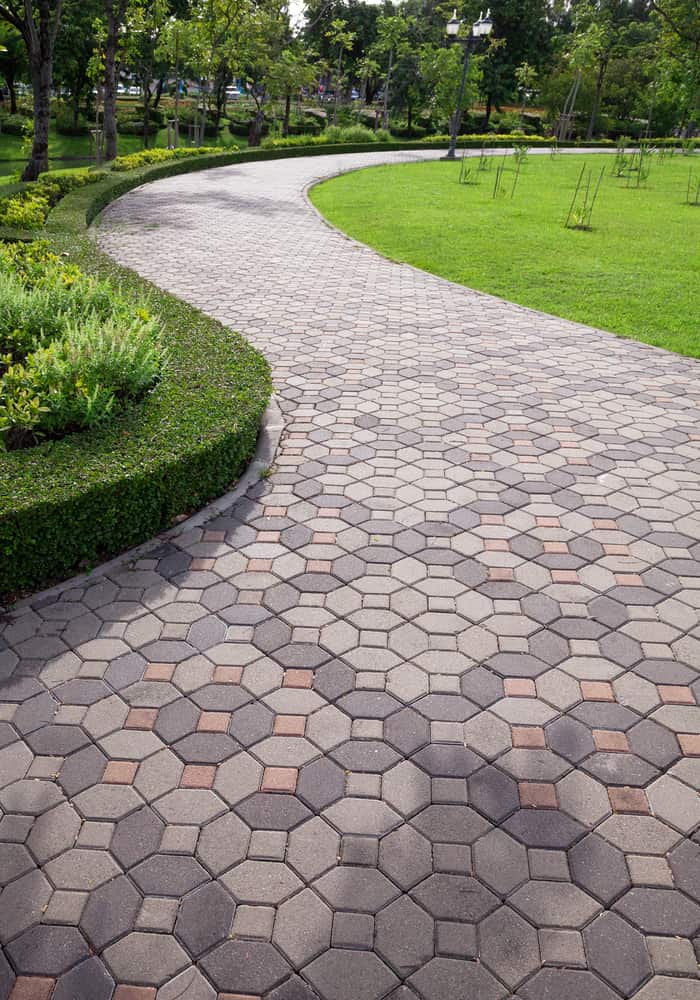 Revamping Your Walkways with Paving Stones
Incorporating paving stones into your walkways can instantly elevate the charm of your landscape. Whether you have a garden pathway or a front entry walkway, paving stones offer the ideal balance of functionality and aesthetics.
When you choose Valley Supply as your paving stone provider, you will be able to gain access to an extensive catalog of stone options. From rustic cobblestone designs to sleek and modern pavers, there's a style that fits every homeowner's vision.
Improving Safety and Enhancing Value
In addition to their aesthetic appeal, paving stones will also improve the safety and enhance the value of your property. The textured surface of the stones provides better traction, reducing the risk of slips and falls, which proves to be particularly beneficial during rainy or icy conditions.
Since paving stones boost the curb appeal of your home, they also increase the overall value of your property. If you decide to sell in the future, potential buyers are more likely to be attracted to a home with a beautifully landscaped exterior, giving you an edge in the competitive real estate market.
Choosing the Perfect Paving Stones
Choosing the ideal paving stones for your driveway and walkways is crucial for a successful curb appeal upgrade. Start by considering the color, texture, and size that best complements your home's style and landscape. Opt for colors that harmonize with your property's exterior, and explore various textures to add visual interest and ensure a safe walking surface. Mixing different stone sizes can create captivating patterns that enhance the overall aesthetics. 
At Valley Supply, our experts are here to guide you through the selection process, ensuring you find the perfect paving stones for your outdoor transformation.
Valley Supply: Your Trusted Paving Stone Supplier
Are you ready to enhance your home's curb appeal and create a stunning outdoor space in Nassau County, NY, or Queens County? Valley Supply is your trusted partner for all your paving stone requirements. Our team of experts is committed to providing top-notch products and exceptional customer service.
Transform your driveway and walkways with our premium paving stones and add value to your property. Don't wait any longer; contact Valley Supply today to get your project started and experience all the benefits that paving stones provide!