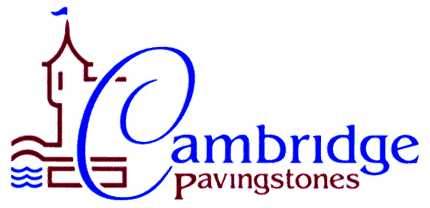 Long Island's One Stop Source for Pavers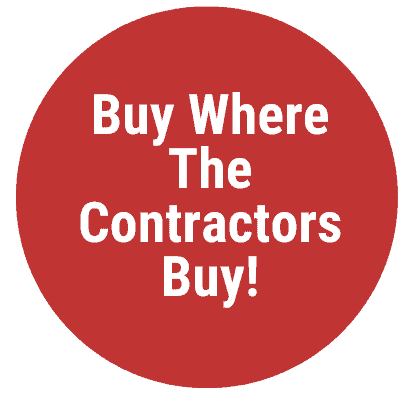 We are Open to the Public!
Premier Dealer for the Complete Line of Quality Cambridge Pavingstones.
Great team that help even a homeowner with answers to any question that really helped us find what we were looking for

I am a first time home owner who walked into Valley Masonry Supply with a lot of questions about repairing a crumbling brick wall and repointing a flagstone walkway. The staff were very helpful and answered all my questions, sold me only what I needed, and helped to keep the job simple. Even the warehouse staff members who pulled my order were prompt and polite. Now my steps, walkway, and brick wall are fixed. Thank you Valley Supply!!
Masonry Supply In Breezy Point
Looking for Masonry Supply Near You? Head to Valley Supply, Queens County's Leading Masonry Supply Store
Since 1956, Valley Supply. has been meeting the masonry supply needs of the Queens County community. Whether you're a contractor or a homeowner, if you're looking for masonry supply near me, you can count on Valley Supply to meet all of your needs. Our family-owned and operated 20,000 square foot facility is conveniently located and well-stocked with high-end products from the most trusted manufacturers. Cambridge Pavingstones, Belden Brick, PreCast Concrete, Eldorado Stone; you name it, you'll find it at our Breezy Point, NY masonry supply store. To beat the crowds at the big box stores and find the exact products you're looking for, head to our spacious, well-stocked store for all of your masonry supply needs!
Queens County's Premier Masonry Supply Store
Valley Supply. is a full-service masonry supply store that has been serving the Queens County community for more than 64 years. Established in 1956, our family-owned and operated company is dedicated to meeting the masonry supply needs of Breezy Point, NY contractors, and homeowners.
Conveniently located in Breezy Point, NY, our 20,000 square foot facility is well-stocked with the largest selection of top-of-the-line masonry products from the best manufacturers in the industry, including:
Cambridge Pavingstones
KF Brick
Eldorado Stone
Glen Gery Brick
Watsontown Brick
Nitterhouse Brick
Dutch Quality Stone
And so much more! We're also recognized as one of Cambridge Paver's most knowledgeable and premier distributors in Queens County (we've been distributing them for nearly 20 years). We carry all types of mason's hardware and tools, too!
Not only do we offer top-quality products, but we provide expert planning and assistance, too. Our knowledgeable and friendly staff will be more than happy to help you find the right products for your project. When you choose us for your masonry supply needs, you can have confidence knowing that you'll find exactly what you're looking for at prices that you can afford.
Why Choose Valley Supply. As Your Queens County Masonry Supply Store?
If you're looking for a masonry supply near me, there are certainly plenty of facilities to choose from. However, if you want to be certain that you will find all of the products that you need at fair and affordable prices, then there's only one masonry supply store to choose: Valley Supply. What sets us apart from other masonry suppliers in the Queens County area? Here's a look at just a few of the reasons why Breezy Point, NY masons, contractors, builders, homeowners and anyone else who needs masonry supplies have been relying on us for more than 64 years – and why you should, too!
We're Family Owned and Operated. As a family-owned and operated masonry supply store, we truly understand the needs of our customers and treat each and every person who shops at our facility like they're a member of our own family. That's not something you can expect from a big box store.
Exceptional Customer Service. The entire team at Valley Supply. is dedicated to meeting the needs of the customers we serve. As soon as you walk through our doors, you'll be greeted with a friendly smile and our professionally trained associates are always available to answer all of your questions. Whether you need help picking out the right materials or you aren't sure how much brick, paver stones, cement, or any other product you need to order, our crew will be happy to point you in the right direction. We'll help you load up your supplies, or we can arrange for fast and efficient delivery to your Breezy Point, NY site.
Huge Selection. We carry the largest selection of supplies in Queens County; in fact, no other masonry supply store carries more than we do. If there's a specific product that you're looking for and we don't have it in stock, we'll be more than happy to order it for you.
Clean, Spacious Facility. With more than 20,000 square feet of space, there's plenty of room for social distancing. We also adhere to the most stringent cleaning protocols and keep our facility impeccably maintained. Browse your large selection of products and our numerous displays with complete peace of mind, because you'll know that you will be safe and secure.
Affordable Prices. At Valley Supply, we charge the fairest and most affordable prices. Unlike large corporations, we never inflate our prices; in fact, because we order in bulk, we get great deals from our suppliers and we pass the savings on to you!
We're a Premier Distributor. Because we've been designated as a Premier Distributor, you'll never have to worry about the "bait and switch" tactics that so many chain masonry supply stores are notorious for pulling. The products you choose are the products you will get. We'll never tell you that you're getting one product and then switch it out for something else.
No High-Pressure Sales Tactics. Since Valley Supply. isn't a contractor, we never try to pressure you into making a commitment or force you into buying. You can feel free to visit our facility, browse our selection, and ask as many questions as you'd like. When you're ready to make a purchase, we'll be here to help you.
With so many benefits, it's no wonder why Valley Supply. has been Queens County's premier masonry supply store for more than 60 years!
Stop On By or Reach Out to Us Today!
If you're looking for masonry supply near me that you can count on in Breezy Point, NY, head to Valley Supply, Queens County's leading masonry supply store. Whether you have a project in mind and you want to see what type of products you might be interested in, you need some help with planning, or you already know what you're looking for and are ready to make a purchase, stop on by our 20,000 square foot facility today! You can also get in touch with us at 516-825-0093, or visit our website at https://www.valleysupply.biz, where you can learn more about our masonry supply store and the products that we carry.
Whatever your masonry supply needs may be, if you're located in Breezy Point, NY, you can count on Valley Supply to exceed your expectations. We look forward to assisting you with your next project and providing you the premium-quality products at prices that you can afford.