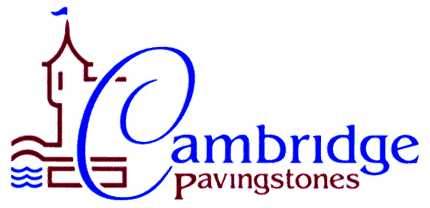 Long Island's One Stop Source for Pavers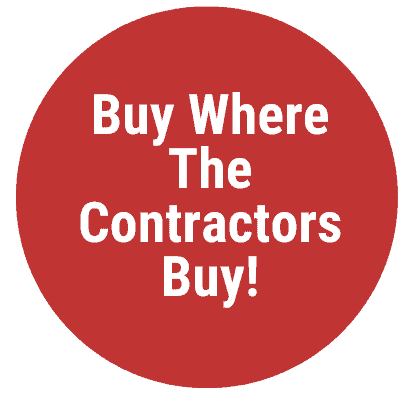 We are Open to the Public!
Premier Dealer for the Complete Line of Quality Cambridge Pavingstones.
On a Monday morning, I realized that I forgot to place a large brick order for that day. The boys at Valley went out of there way to get brick on the job. This kind of service is hard to find.

Very courteous and professional service if they don't have what you need they will tell you where you can find it.thanks guys for being different and better.

Great team that help even a homeowner with answers to any question that really helped us find what we were looking for

Great place staffs great Steve is knowledgeable and always extends himself in any way he can to help or assist you.

I am a first time home owner who walked into Valley Masonry Supply with a lot of questions about repairing a crumbling brick wall and repointing a flagstone walkway. The staff were very helpful and answered all my questions, sold me only what I needed, and helped to keep the job simple. Even the warehouse staff members who pulled my order were prompt and polite. Now my steps, walkway, and brick wall are fixed. Thank you Valley Supply!!
Masonry Supply In East Atlantic Beach
Looking for "Masonry Supply Near Me" in East Atlantic Beach, NY? Top Features of a Great Masonry Supply Store
Whether you're a homeowner planning a DIY project or a contractor getting ready for an upcoming job if you're located in East Atlantic Beach, NY and you're looking for "masonry supply near me", head to Valley Supply! A full-service masonry supply store, we've been providing the Nassau County community with the largest selection of masonry tools and supplies for more than 60 years. Cambridge Pavers, Watsontown Brick, Belden Brick, Eldorado Stone, and Duty Quality Stone are just some of the high-end products that we carry. We also offer a broad selection of masonry hardware and tools, including jointers, mixers, trowels, brick hammers, brushes, and so much more. Whatever it is you're looking for, you can count on us to meet all of your masonry supply needs!
Features to Look for in a Nassau County Masonry Supply Store
If you've been researching "masonry supply near me" or "masonry yards near me", you've probably found quite a few options to choose from. With so many masonry supply facilities in East Atlantic Beach, NY, trying to figure out which one to choose can seem like an overwhelming task. How can you tell which supplier will best meet your needs? Here's a look at some key features to look for in a great masonry supply store.
A Large Selection
A lot of suppliers, including big box stores like Home Depot and Lowes, as well as small local facilities, only carry items from a specific product line or brand name. A good masonry supplier in Nassau County, on the other hand, will understand that their clients have broad needs and will offer a variety of products from leading manufacturers to ensure those needs are met. They'll have a large selection of brick, stone, concrete, sand, sealant, mortar mix, hardware, tools, and a whole lot more, in-stock, and ready to purchase. If you want to be sure that you can get all of the supplies you need in a single trip to one store, when you're researching masonry supply yards near you, make sure the facility you choose has a large selection of items before you pay them a visit.
An Informed Staff
If you have a question or need some guidance when you're shopping for masonry supply products, you want to be sure that you can get the answers and support you need. Unfortunately, the staff at a lot of masonry suppliers in Nassau County have limited knowledge about the products the facility sells and can offer little – if any – information. The best facilities are staffed with highly knowledgeable employees who either have backgrounds and first-hand experience in the masonry industry or who are properly trained to ensure that they are well-versed about the products they sell. When you're trying to decide which masonry supply store to use, make sure that the facility you choose is staffed with well-informed employees who can answer any questions that you may have and provide you with the guidance and support that you need.
Exceptional Customer Service
From making sure you find the products that you need to offer valuable insight about the projects that you're planning, a reputable East Atlantic Beach, NY masonry supply facility will offer outstanding customer support. They'll be fully staffed so you can find someone who can provide you with the help you need when you need it, but they won't breathe down your neck or try to push products on you just to make a sale. They'll greet you with a friendly smile and will have upbeat and friendly personalities. A great supplier will help you load up your vehicle or provide prompt on-site delivery. In other words, a reputable masonry supply store will make shopping an enjoyable experience and will go out of their way to make sure all of your needs are met.
Before you choose a facility, contact a handful of different stores in your local area to get a feel for the type of customer service they offer. If they're prompt with their response and answer your questions in a friendly manner, those are all good signs that a masonry supplier makes customer service a top priority. However, if the phone rings continuously, your messages are left unanswered, or the associate you speak with seems bothered or can't give you the information you need, consider those warning signs and cross the supplier off of your list.
Fair Pricing
It may seem like big box stores will charge lower prices than a locally owned and operated masonry supply store, but in reality, they often end up charging more. That's because chain retailers tend to jack up their prices, advertise sales to draw shoppers in but often run out of those sale items so that customers will settle for more costly products in order to avoid the hassle of running to another facility or will push more expensive items, all so they can turn a quick profit. Reliable masonry supply centers in East Atlantic Beach, NY will put people before profits and will charge the fairest and most affordable prices. They realize the importance of establishing good relationships with their clients and understand that by offering great customer service, a knowledgeable staff, and a large selection of high-quality products at competitive prices, they'll ensure that their customers are truly satisfied and will continue choosing them for their masonry supply needs.
Valley Supply: Nassau County's Most #1 Masonry Supply Store
When you're researching "masonry supply yards near me" in East Atlantic Beach, NY, make sure Valley Supply is on your list of suppliers to consider. Our family-owned and operated store is well-stocked with the largest selection of products from the best manufacturers in the industry and will always go the extra mile to ensure that all of your masonry supply needs are met. Whether you're planning a DIY home improvement project or you're a contractor who needs to stock up on supplies for an upcoming project, you can count on Valley Supply to meet and exceed all of your needs.
To learn more about the products that we offer and how we can assist you with your needs, call 516-825-0093, visit us at https://www.valleysupply.biz, or stop by our conveniently located East Atlantic Beach facility. At Valley Supply, ensuring all of your needs are met is always our top priority.