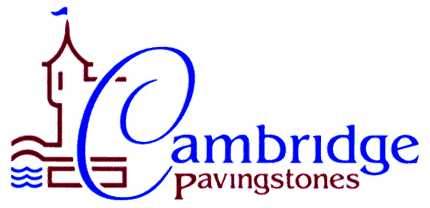 Long Island's One Stop Source for Pavers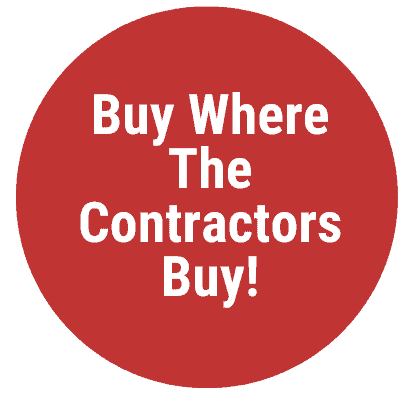 We are Open to the Public!
Premier Dealer for the Complete Line of Quality Cambridge Pavingstones.
Great team that help even a homeowner with answers to any question that really helped us find what we were looking for

I am a first time home owner who walked into Valley Masonry Supply with a lot of questions about repairing a crumbling brick wall and repointing a flagstone walkway. The staff were very helpful and answered all my questions, sold me only what I needed, and helped to keep the job simple. Even the warehouse staff members who pulled my order were prompt and polite. Now my steps, walkway, and brick wall are fixed. Thank you Valley Supply!!

Great place staffs great Steve is knowledgeable and always extends himself in any way he can to help or assist you.
Masonry Supply In New Hyde Park
How to Find the Best Masonry Yards Near You in Nassau County, NY
Since 1956, Valley Supply has been a leading Nassau County masonry supply store. Our family-owned and operated 20,000 square foot facility is fully stocked with a large selection of products from some of the best manufacturers in the industry, including Cambridge Pavers, Dutch Quality Stone, Nitterhouse Brick, Eldorado Stone, and Watsontown Brick, just to name a few. We also offer all of the hardware, tools, and accessories that you could possibly need, such as cement, sand, mixers, trowels, hammers, and much, much more. Our facility is fully-staffed and our employees are extremely friendly, knowledgeable, and are always ready to assist you. If you're looking for "masonry supply near me" in New Hyde Park, NY, don't bother with the rest and head directly to the best: Valley Supply!
How to Find Great Masonry Yards Near You in New Hyde Park, NY
Perhaps you're a homeowner who is planning on installing a paver patio in your backyard or maybe you're a contractor who needs to stock up on supplies for a job you were recently hired for. Whatever your particular situation may be, if you're looking for a masonry supply facility in New Hyde Park, NY, you want to be sure that you choose the best supplier possible.
If you're new to the area or you've never shopped with a masonry supplier before, you're probably wondering how to go about finding the best masonry yards near you. To help point you in the right direction, here are a few pointers to use when you're looking for a masonry supply store in New Hyde Park, NY.
Ask Around
To start your search for a masonry yard near you, ask the people that you know if they can refer you to a facility. Word of mouth recommendations are one of the best ways to find reputable companies in any industry, including masonry supply. Why? Because you can trust the people that you know to give you an accurate assessment of the facilities they've used. For instance, if your friends, family members, or other contractors that you know weren't particularly thrilled with any of the masonry yards near you that they have used, you can probably count on them to let you know. On the other hand, if they're so thrilled with a masonry supply yard that they use them religiously, the people you know will more than likely recommend their supplier.
Check the Internet
If you don't know anyone who can recommend a great masonry supply yard in New Hyde Park, NY, check the Internet. Hop online and type "masonry yards near me" or "masonry supply near me" into your search engine and you'll get a lot of results, including big box stores and locally owned and operated facilities. Visit the websites of the distributors that you find. Look for information about each supplier, including their history, credentials, and the type of products they offer.
Pay attention to the layout of each site. Is it easy to use and can you find the information that you need, or is it busy, difficult to navigate, or sparse and lacking specifics? Business owners know that their websites are valuable tools that their customers use to find the products and details that they're looking for. If a masonry supply facility's website is informative, well laid out, and easy to navigate, that's a sign that they understand consumer needs and make meeting those needs a top priority.
Search Directories
Instead of using the Internet to search for "masonry yards near me" or "masonry supply stores in New Hyde Park, NY", use it to search directors. Sites like Angie's List, Home Advisor, and the Better Business Bureau are trusted resources that provide overviews and reviews of local businesses in various industries, including masonry supply. To use these sites, just use their search boxes, follow the prompts, and they'll direct you to suppliers that specialize in masonry tools and products in the Nassau County area.
In addition to providing information about these facilities, online directors also feature reviews from real customers and some even rate companies. For example, Angie's List uses a report card-like rating system, with a rating of "A" being the highest and an "F" rating the lowest; just like an "A" is the best grade you can get on a report card and an "F" is the worst.
Contact Different Suppliers
Make up a list of a few different Nassau County masonry supply companies that you're interested in and take the time to get in touch with each one. Before heading out, give them a call to find out if they have the particular products that you're looking for in-stock, ask questions that you may have about your upcoming project, find out about their prices, and just see what their customer service is like. If you prefer, you can pay each New Hyde Park, NY facility a visit instead of calling so you can get a first-hand look at their product line, see how their facility is set up, and speak directly with an associate.
In addition to inquiring about the products they carry, examples of some additional questions that you might want to ask include:
If you don't have the supplies I need, can you order them? And if so, how long it will take to receive them, and will there be an additional charge?
Do you offer on-site delivery, and if so, is it free-of-charge or an additional cost?
Can you help me figure out how much product I should purchase for my specific project?
How long have you been in business?
What are your payment and return policies?
Based on the answers to the questions you ask, your assessment of the customer service the distributor provides, and the overall quality of the facility (if you visit them in-person, of course), you should be able to choose a New Hyde Park, NY masonry yard that will best meet your needs.
Looking for a Reputable Nassau County Masonry Supply Store? Contact Valley Supply!
While the above-mentioned tips can certainly help you find good masonry yards near you, instead of going through the hassle of researching, contact Nassau County's leading masonry supply store instead: Valley Supply! For more than 60 years, the New Hyde Park, NY community has been relying on us to meet all of their masonry supply needs. Offering a large selection of products from the best manufacturers in the industry, competitive prices, and exceptional customer service, when you choose us as your masonry supplier, you can be sure that you'll find exactly what you're looking for.
For more information about our facility, give us a call at 516-825-0093, visit us on the web at https://www.valleysupply.biz, or stop on by our New Hyde Park facility and we'll be glad to answer all of your questions.