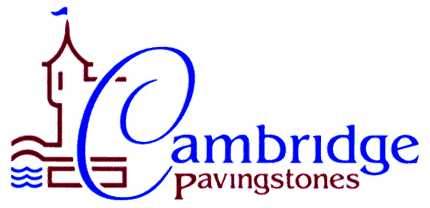 Long Island's One Stop Source for Pavers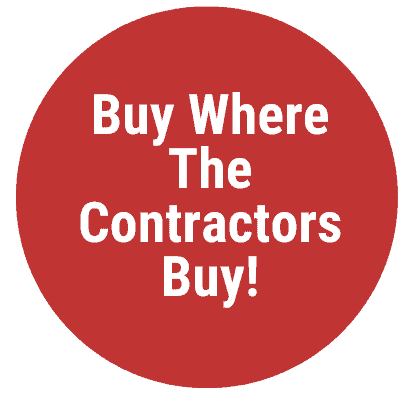 We are Open to the Public!
Premier Dealer for the Complete Line of Quality Cambridge Pavingstones.
I am a first time home owner who walked into Valley Masonry Supply with a lot of questions about repairing a crumbling brick wall and repointing a flagstone walkway. The staff were very helpful and answered all my questions, sold me only what I needed, and helped to keep the job simple. Even the warehouse staff members who pulled my order were prompt and polite. Now my steps, walkway, and brick wall are fixed. Thank you Valley Supply!!

Very courteous and professional service if they don't have what you need they will tell you where you can find it.thanks guys for being different and better.

My regular Yard in the five towns didn't carry Cambridge Pavers so I found valley supply on the Cambridge website they were great busiest place I ever seen but once they made it to me the service was perfect professional courteous and they even gave me samples good job guys!

Great team that help even a homeowner with answers to any question that really helped us find what we were looking for

Great place staffs great Steve is knowledgeable and always extends himself in any way he can to help or assist you.
Masonry Supply In Rego Park
Why Shopping at a Local Rego Park, NY Masonry Supply Store is Better Than Shopping at a Big Box Store
When Rego Park, NY residents, and business owners are in need of masonry supply near me, Valley Supply is the first place they go! For more than 60 years, our family-owned and operated masonry supply store has been providing the Queens County community with high-end products, friendly services, and affordable prices. Whether you're a homeowner who is planning on installing a paver patio in your backyard or you're a contractor who needs concrete and tools for an upcoming project, head to Valley Supply, Rego Park, NY's premier masonry supply store.
Why You Should Choose a Local Queens County Masonry Supply Store Instead of a Big Box Store
Are you planning a DIY home improvement project or are you a contractor who needs masonry supplies for an upcoming job? If so, you might be thinking about shopping at one of the big box stores, such as Home Depot or Lowes; however, before you do, you should really consider shopping at a locally owned and operated masonry supply store, instead.
Here's a look at just a few of the reasons why shopping at a local store for your masonry supply needs is a much better choice than a big box store.
Fewer Crowds
There's nothing worse than bumping into people in crowded aisles or standing on long lines. When you shop at a chain retailer for your masonry supply needs, that's the type of experience that you can expect; especially if you're shopping on the weekend. If you'd like more space to move about freely and don't want to feel like someone is breathing down your neck while you're shopping, then you should definitely choose a masonry supply store instead of a large retailer.
At Valley Supply, there's plenty of space to social distance in our 20,000 square foot facility. You'll find lots of room to browse through our selection of products and displays and you'll never feel like someone is standing on top of you. When you're ready to check out, you won't have to wait on any long lines, either; we'll get you checked out and packed up quickly.
More Selection
Big box stores usually carry limited products and materials, which can make it hard to find the products that you're looking for; especially if you have something specific in mind. A locally owned and operated masonry supply store will offer a much larger selection, including rare items that you may not be able to find anywhere else.
Valley Supply. offers one of the largest masonry supply selections in the Queens County area, including products from some of the best manufactures, such as Cambridge Pavers, Eldorado Stone, Watsontown Brick, Belden Brick, KF Brick, Nitterhouse Brick, and Duty Quality Stone; just to name a few! We also carry various types of cement, sand, thin brick, and mason's hardware and tools, too. We're always well-stocked, but if you need more of a specific product than we have available when you're shopping, we'll be more than happy to order it for you. If you have a specific material in mind that you don't see in our facility, let us know and we'll do our best to get it.
Better Customer Service
While there are certainly plenty of friendly and helpful people who work at big box stores, sometimes, it seems like it's hard to find them. Often, larger retailers employ associates who have limited knowledge of masonry supplies. The associates at a locally owned and operated Rego Park, NY masonry supply store, however, usually have industry experience and have ample knowledge regarding different types of masonry products and materials.
At Valley Supply, our associates are either masons themselves or they receive professional training when they are hired. Every member of our team can provide you with expert insight and will be more than happy to answer all of your questions and assist you with selecting and planning your upcoming project. We'll help you load up your vehicle, too, or if you'd prefer, we can arrange for on-site delivery at your Queens County location.
More Affordable Prices
Price is often one of the biggest factors that Rego Park, NY homeowners and business owners consider when they're trying to decide where to shop for their masonry supply needs. Many people assume that big box stores are the way to go in terms of price, as they often advertise big discounts; however, in reality, their prices are either the same or even higher than the prices that a locally owned and operated masonry supply store would charge.
Valley Supply realizes that our customers want to pay the fairest and most affordable prices – especially in these trying economic times. That's why we are committed to offering the lowest prices possible on all of the products that we offer. Whenever our suppliers provide us with discounted rates, we pass the savings on to you. We can also work with you to establish a price that will work for your budget.
A Better Experience
When you shop at a local masonry supply store in Queens County, you're going to have a much better experience than you would at a large chain store. Fewer crowds, shorter lines, more space, larger selections, top-notch customer service, and affordable prices; all of these factors combined mean that you'll be sure to have a much more enjoyable time when you shop at a local family-owned and operated retailer.
The team at Valley Supply always goes out of their way to ensure that we meet the needs and exceed the expectations of the customers we serve, and that includes providing an excellent shopping experience. From the moment you arrive at our Queens County masonry supply facility until the time you check out, we will always go the extra mile to make sure that you find what you're looking for and that you're happy with the end result.
Support for the Queens County Community
Lastly, when you choose to shop at a local lumber supply company over a large national operation, you'll feel good knowing that you're supporting the Rego Park, NY community. In these trying times, supporting local businesses is more important than ever before. Your decision to shop with a locally-owned lumber supply store will help to preserve the town, the county, and the state. Plus, you'll help to boost the local economy, which will directly benefit you, too.
Valley Supply: Queens County's Premier Local Lumber Supply Store
When you're looking for a lumber supply near me, instead of going to a big box store, head to our locally owned and operated lumber supply store. We've been providing the Queens County community with premium-quality masonry supplies and exceptional service since 1956. To find out how we can exceed your masonry supply needs, stop on by our Rego Park, NY facility, or you can give us a call at 516-825-0093 or visit https://www.valleysupply.biz to learn more. At Valley Supply, we look forward to serving all of your masonry supply needs.