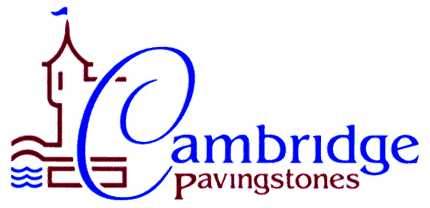 Long Island's One Stop Source for Pavers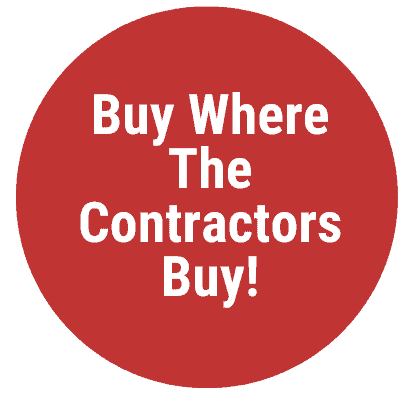 We are Open to the Public!
Premier Dealer for the Complete Line of Quality Cambridge Pavingstones.
On a Monday morning, I realized that I forgot to place a large brick order for that day. The boys at Valley went out of there way to get brick on the job. This kind of service is hard to find.

My regular Yard in the five towns didn't carry Cambridge Pavers so I found valley supply on the Cambridge website they were great busiest place I ever seen but once they made it to me the service was perfect professional courteous and they even gave me samples good job guys!

Very courteous and professional service if they don't have what you need they will tell you where you can find it.thanks guys for being different and better.

I am a first time home owner who walked into Valley Masonry Supply with a lot of questions about repairing a crumbling brick wall and repointing a flagstone walkway. The staff were very helpful and answered all my questions, sold me only what I needed, and helped to keep the job simple. Even the warehouse staff members who pulled my order were prompt and polite. Now my steps, walkway, and brick wall are fixed. Thank you Valley Supply!!
Masonry Supply In Russell Gardens
Important Questions to Ask a Nassau County Masonry Supply Store Before You Decide Which Retailer to Use
A premier Nassau County masonry supply store, Valley Supply has been serving the local community for more than 60 years. Our family-owned and operated facility is conveniently located and fully stocked with the finest quality products, including Cambridge Pavers, Belden Brick, Dutch Quality Stone, Nitterhouse Brick, Eldorado Stone, Glen Gery Brick, a wide selection of mason's hardware and tools, and so much more! Our knowledgeable and friendly staff are always available to answer all of your questions, and with more than 20,000 square feet of space, there's plenty of room to explore while maintaining social distancing guidelines. With so much to offer, it's no wonder why we're the first company Nassau County homeowners and contractors choose when they're looking for "masonry yards near me", and why you should choose us, too!
Key Questions to Ask a Nassau County Masonry Supply Store
Whether you're a Russell Gardens, NY homeowner who is planning a home improvement project or you're a professional mason who is getting ready for a new job, if you're looking for "masonry supply near me" in Nassau County, you're going to find that there are a lot of different stores that service the area. Before you pick a distributor, however, you want to make sure that they can meet all of your masonry supply needs. How can you do that? By calling, emailing, or visiting a few stores that you're interested in using and asking some key questions.
Here's a look at examples of some important questions that you should ask a Nassau County masonry supply store before you decide which supplier to use.
What type of products do you offer?
It goes without saying, but it's definitely worth mentioning, that one of the most important things you'll want to find out about a masonry supply store is the type of products they offer. If there's a particular material from a specific manufacturer that you're interested in – Cambridge Pavingstones, for example – ask the masonry supply company that you're thinking about using if they carry that product, and if so, if they carry a large selection or just a few product lines.
Even if you aren't sure exactly what products you want, it's still important to find out if the masonry yards near you that you're considering using offer the materials you need; for instance, if you know you need brick, stone, or concrete, make sure that the supplier offers several different options from a number of manufacturers so you can compare products and choose the right ones for your unique needs, otherwise, your choices may be limited and might end up settling on something that won't really suit your needs.
Do you offer on-site delivery?
Masonry supplies are big, bulky, and cumbersome. If you're planning on purchasing a large quantity of bricks or pavers, for example, handling them yourself can be a challenge. The best Nassau County masonry supply distributors will offer on-site delivery so that you don't have to figure out loading, transportation, and unloading yourself. Don't just assume that every lumber supply store offers this service; make sure to ask before you buy, otherwise, you could end up having to deal with a serious hassle – and headache.
In addition to finding out if on-site delivery is available, ask how it works. For instance, when will they deliver your materials? Do you need to do anything to prepare the site before delivery? Do they charge an extra fee for delivery? You'll want to know these things ahead of time before you make a purchase so that you can plan accordingly.
Do you offer project planning and assistance?
If you're a homeowner who is planning a DIY project and you aren't quite sure what type of products to use or how much material you'll need, it would be helpful if the masonry supply store you use can provide you with some helpful insight. Reputable Russell Gardens, NY masonry yards will offer expert planning and assistance to ensure that their customers get the exact materials that they need so that they can successfully complete their projects. Again, don't assume that the supplier you choose will offer this type of service. A lot of masonry supply stores, including big box retailers and locally owned and operated facilities, don't, which is why if you need assistance, it's important to find out if the store you're purchasing products from does and can help you plan out your project.
What are your payment and return policies?
It's also important to find out about payment and return policies. Find out ahead of time what type of payments they accept, as some masonry yards, especially small mom-and-pop shops, may only take cash, debit, and certain types of credit cards. If you're going to be ordering a bulk amount of materials with a hefty price tag, see if the facility you choose offers payment plans; for example, perhaps you could put some money down upfront and make incremental payments until the entire order is paid for. You should also inquire about return policies. If you over-order supplies or if a client that hired you for a project unexpectedly bails, will the masonry supply store accept returns, and if so, what does their return policy entail?
Valley Supply: A Premier Russell Gardens, NY Masonry Supply Store
Bricks, stones, pavers, concrete, cement, sand, mason's tools and hardware; whatever type of materials and supplies you're looking for, head to Valley Supply, Nassau County's leading masonry supply store. Our 20,000 square foot facility is fully stocked with the largest selection of masonry materials and tools from the best manufacturers in the industry and our knowledgeable and friendly staff is always available to answer all of your questions and provide you with any type of support and guidance that you may need. We offer prompt on-site delivery to any Nassau County location and accept all types of payments to ensure that the process of purchasing masonry supplies and materials will go as smoothly as possible.
To find out for yourself why we're the first store Russell Gardens, NY homeowners, and contractors use when they're in need of masonry supplies, get in touch with us today! Give us a call at 516-825-0093, visit our website at https://www.valleysupply.biz, or stop on by our spacious and conveniently located facility. At Valley Supply, we look forward to working with you and meeting all of your masonry supply needs.