Choosing the Right Masonry Supplier in Nassau County, NY, and Queens, NY
The Essential Role of a Reliable Masonry Supplier in Your Construction Project
In the world of construction and renovation, quality is a word that rings with crucial significance. For residents and business owners in Nassau County, NY, and Queens, NY, finding a reliable supplier of masonry products is paramount for any project. That's where Valley Supply steps in.
Valley Supply is a premium masonry supplier in New York, providing high-quality materials for your every need. But why is it so essential to choose a reliable masonry supplier? And why should Valley Supply be your go-to choice? Let's delve in and explore these questions further.
Understanding the Importance of Quality Masonry Materials
Quality in masonry is not merely a matter of aesthetic appeal; it is the fundamental cornerstone that ensures the longevity and resilience of your structure. Choosing subpar materials might save you a few bucks initially, but you'll find yourself facing frequent repairs and higher maintenance costs. The strength of your masonry project is directly tied to the quality of the materials you use.
So, whether you're constructing a new home, a commercial building, or carrying out renovations in Nassau County, NY, or Queens, NY, you need to be sure that your masonry supplier can deliver quality materials consistently.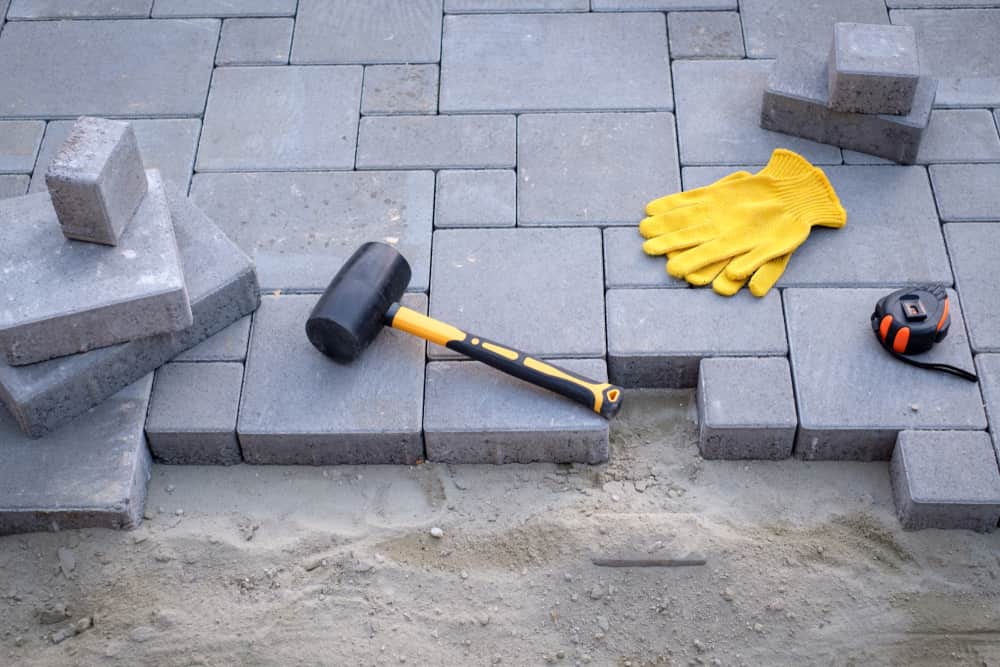 The Value of a Reliable Masonry Supplier
A reliable supplier, like Valley Supply, is not just a source of materials. It's your partner in ensuring your construction or renovation project meets the highest quality and durability standards. Here are some key reasons why a reliable masonry supplier is essential:
Superior Quality Assurance:
A trustworthy supplier stands behind the quality of their products. We ensure that our materials meet strict quality control standards at Valley Supply. Our masonry products, from bricks to stones and cement, are sourced from reputable manufacturers and tested for quality before they reach you.
Expert Guidance:
A reliable masonry supplier isn't merely a sales outlet; they are knowledgeable advisors. Whether you're unsure about the right type of bricks for your Nassau County home or need advice on the best stone finish for your Queens commercial building, Valley Supply's expert team is always ready to guide you.
Consistent Supply:
Delays in delivery can disrupt your construction timeline and increase costs. A reliable supplier guarantees the consistent availability and timely delivery of materials, ensuring that your project remains on track.
Local Understanding:
A supplier familiar with Nassau County, NY, and Queens, NY, understands these regions' unique requirements and conditions. Valley Supply's local expertise allows us to provide tailored advice and materials best suited to your project's location.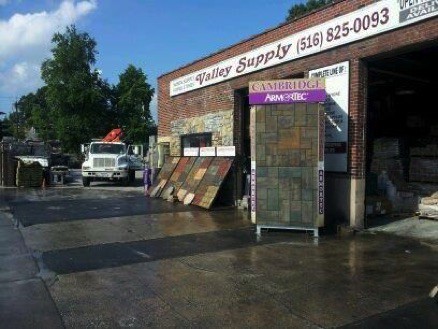 Maximizing Your Investment with Quality Masonry Materials
An investment in high-quality masonry materials is an investment in the longevity of your building. By partnering with a reliable supplier like Valley Supply, you maximize the value of your project. We provide only the best materials, ensuring that your building remains structurally sound and visually appealing for years to come. Quality materials make all the difference from a sleek commercial building in Queens, NY, to a charming residential property in Nassau County, NY.
Fostering Strong Partnerships for a Brighter Construction Future
At Valley Supply, we understand that a successful construction or renovation project requires more than just materials. It necessitates a strong partnership with a supplier who is genuinely invested in the success of your project. We go above and beyond to provide exceptional service, expert advice, and a tailored approach to your needs. When you partner with Valley Supply, you're not just buying materials but securing a brighter construction future.
Valley Supply: Your Partner in Quality Masonry
At Valley Supply, we understand that every construction or renovation project is a significant investment. That's why we're committed to delivering the highest quality masonry materials and unrivaled customer service.
Our understanding of local building codes, climate conditions, and architectural styles in Nassau County, NY, and Queens, NY, sets us apart. We're not just another masonry supplier but your local partner, dedicated to making your construction project successful.
Partnering with Valley Supply guarantees access to an extensive range of high-quality masonry products, expert guidance, and dependable service.
Investing in quality today means enjoying durability tomorrow. Choose Valley Supply as your reliable masonry supplier in Nassau County, NY, and Queens, NY, and experience the difference quality makes.
Remember, when it comes to masonry supplies in New York, it's not just about purchasing materials; it's about investing in quality, reliability, and peace of mind. Choose wisely. Choose Valley Supply.
This post is for anyone searching for "masonry suppliers Nassau County NY," "masonry suppliers Queens NY," or similar queries. It's time to start your construction journey on the right foot with Valley Supply, the epitome of quality and reliability in the masonry supply industry.