Valley Supply is your direct source for all masonry supplies needed for a high-quality job start to finish. We have been meeting the masonry supply needs of the Queens and Nassau County communities since 1956. Whether you're a contractor or a homeowner, you can count on Valley Supply to meet all of your masonry needs to get the job done. Our 20,000 square foot facility is fully stocked with professional quality products from the most trusted manufacturers. If there is a product you are looking for which we do not have in stock, we are happy to order it for you. We pride ourselves on industry leading expertise to ensure your satisfaction.
What Sets Valley Supply Apart from Other Masonry Supply Stores?
We're Family Owned & Operated
Established in 1956, Valley Supply is family owned and operated, and we understand the needs and wants of our customers. We treat every customer personally and professionally. We take the time to answer any questions you have and guide you to make sure you have everything you need for your project. Your positive experience and satisfaction is extremely important to us. Our friendly and knowledgeable staff is on hand to provide the experience and expertise to make sure you have the correct supplies for your project and we welcome any and all of your questions. Our entire team is dedicated to meeting the needs of our customers. Our customer satisfaction proves it. Our contractor clients know they can depend on us for quality and stock.
Largest Selection of Masonry Supplies and Tools in Queens and Nassau County
We stock an incredible selection of brick, stone, concrete, sand, sealant, mortar mix, hardware, tools, and a whole lot more in our 20,000 square foot facility. Our spacious grounds gives you ample room to roam through our displays and samples, even when social distancing. We keep our facility clean, safe and thoroughly maintained so you know you can shop with peace of mind and ease.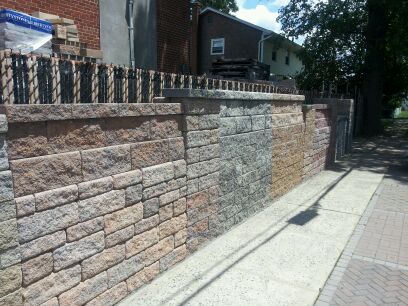 Our family has been in the masonry business for over sixty years, we know what you need to get the job done and our experienced staff is happy to offer assistance and guidance. Whether you are a homeowner planning a DYI project or a contractor looking for stock we meet and exceed all your needs and expectations.
Common Masonry Tools and Materials You May Need:
We carry it all and more!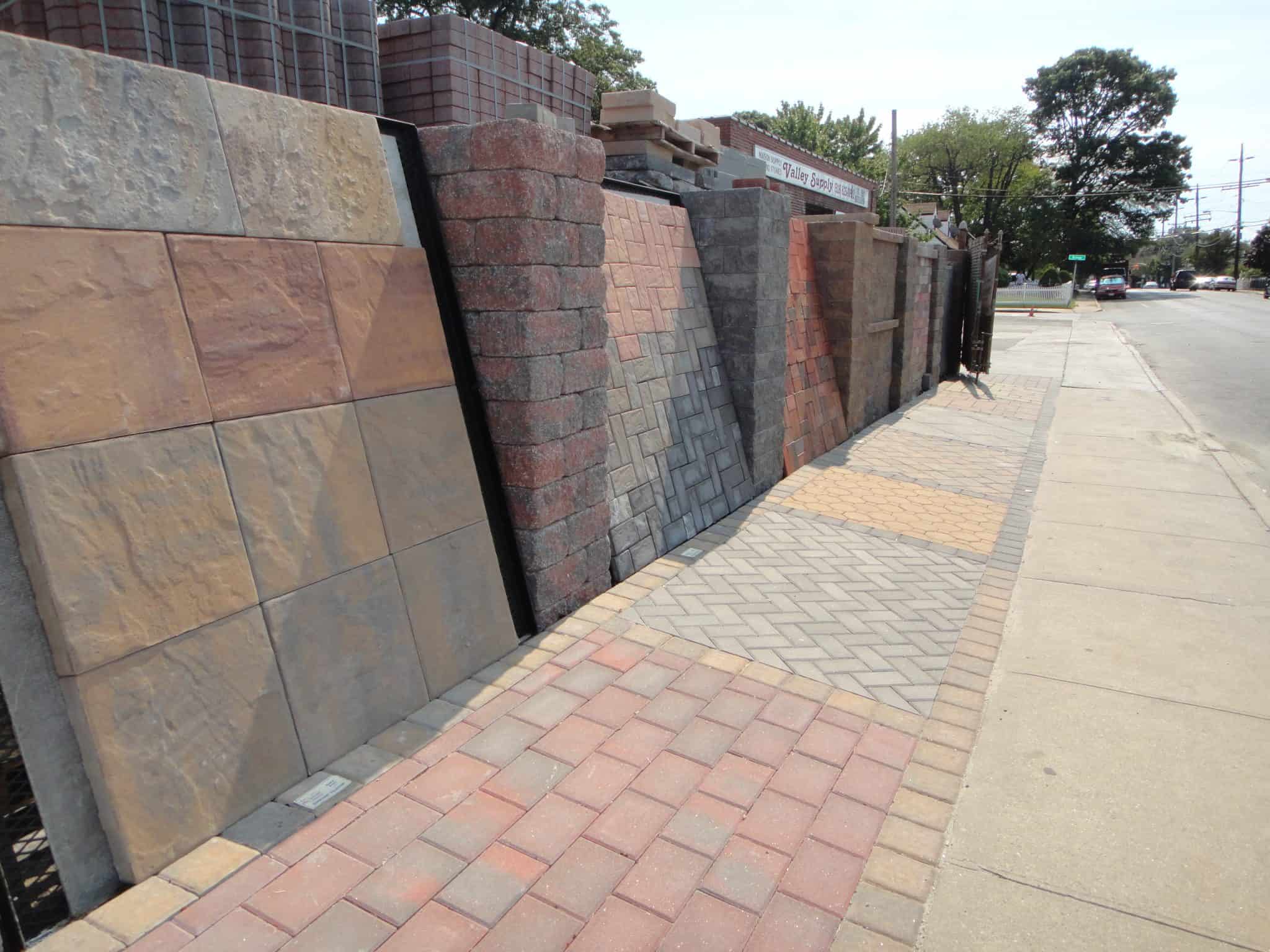 We Offer Project Planning Assistance
If you are completing a home project yourself, Valley Supply's expert staff is ready to guide you through the process of picking out the perfect materials and making sure you have the proper tools and materials to bring the project together efficiently and successfully. We'll help you calculate how much materials you need so you are properly supplied and prepared before you begin. We don't want you starting a job just to have it halt halfway through because you need to wait for a color match to be ordered for more materials. We'll help you plan accordingly so the job runs smooth from start to finish. We can even supply you a list of local contractors when it comes time to start the job. A happy customer is our favorite customer.
Masonry supplies can be cumbersome and heavy. If you'll be needing to purchase a large quantity of bricks or pavers, handling them to your destination can be a challenge, especially for a homeowner who does not have a heavy duty truck and construction equipment readily available. We offer on-site delivery so that you don't have to load and transport yourself. If you are working with a contractor you can meet with them to pick your products or let them know what products you have chosen and have them give us a call. We can make the arrangements for purchase and/or drop off directly with your contractor to make things as smooth and seamless for you as possible.
Since Valley Supply is a Cambridge Premier Dealer we stock a full selection of Cambridge pavers, walls and kits. Which also means we have a full supply of the materials and tools you will need for a perfect installation. You can depend on us to have everything you need to start and complete your job as well as everything you need for all your masonry projects. You won't find another selection like ours in Nassau County or Queens.
If quality, value and service are important to you, Valley Supply is your destination for all your masonry needs. We won't push strong sales tactics on you, there's no pressure to buy. We are happy to share our expertise and help you, the customer, make an informed decision that's right for your project and budget. Call us at 516-825-0093 or visit our incredible 20,000 square foot facility to see our displays and products first hand.